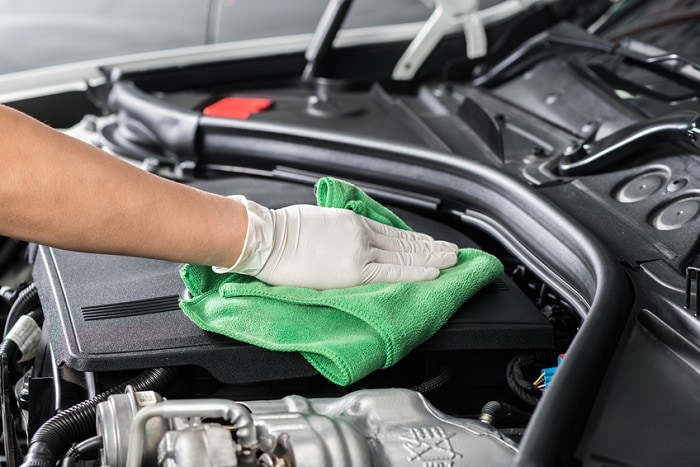 Some people might tell you that the performance of your luxury Lincoln won't last forever. The truth of the matter is, you can upkeep the long-term performance of your Lincoln vehicle with the help of experts well-versed in Lincoln maintenance, and you can find just that at Woodhouse Lincoln of Omaha, NE.
There is a lot to love about the performance of a top-notch Lincoln brand vehicle, however, you can only maintain that stellar performance if you stay on top of your regular recommended maintenance. At first, it may seem likie a lot to keep track of, but the truth of the matter is that keeping up with your vehicle is simpler than it looks.
Your motor fluids should take high-ranking importance in your recommended maintenance schedule. Fluids like motor oil, coolant, and transmission fluid all play a huge role in the feel of your engine, and changing them out at the appropriate times can help you avoid some potentially expensive mechanical issues.
Another aspect of the performance of your Lincoln vehicle is the tires. Like any other component, your tires are bound to wear down over time, and if left unchecked can make your ride rough and even dangerous. Fortunately, by receiving regular rotations and tire inspections you can resolve this issue before it ever arises.
Lastly, when receiving regular maintenance you should be sure to go to an auto mechanic that you can trust. Luxury performance can be hard to maintain and you shouldn't leave your vehicle in the hands of any discount lube or auto shop.
Fortunately, when you visit Woodhouse Lincoln you'll find a team of technical experts who provide services as premium as the vehicles that they help maintain. While there may be many dealerships in Omaha, NE, there is only one that delivers a service experience quite like we do.