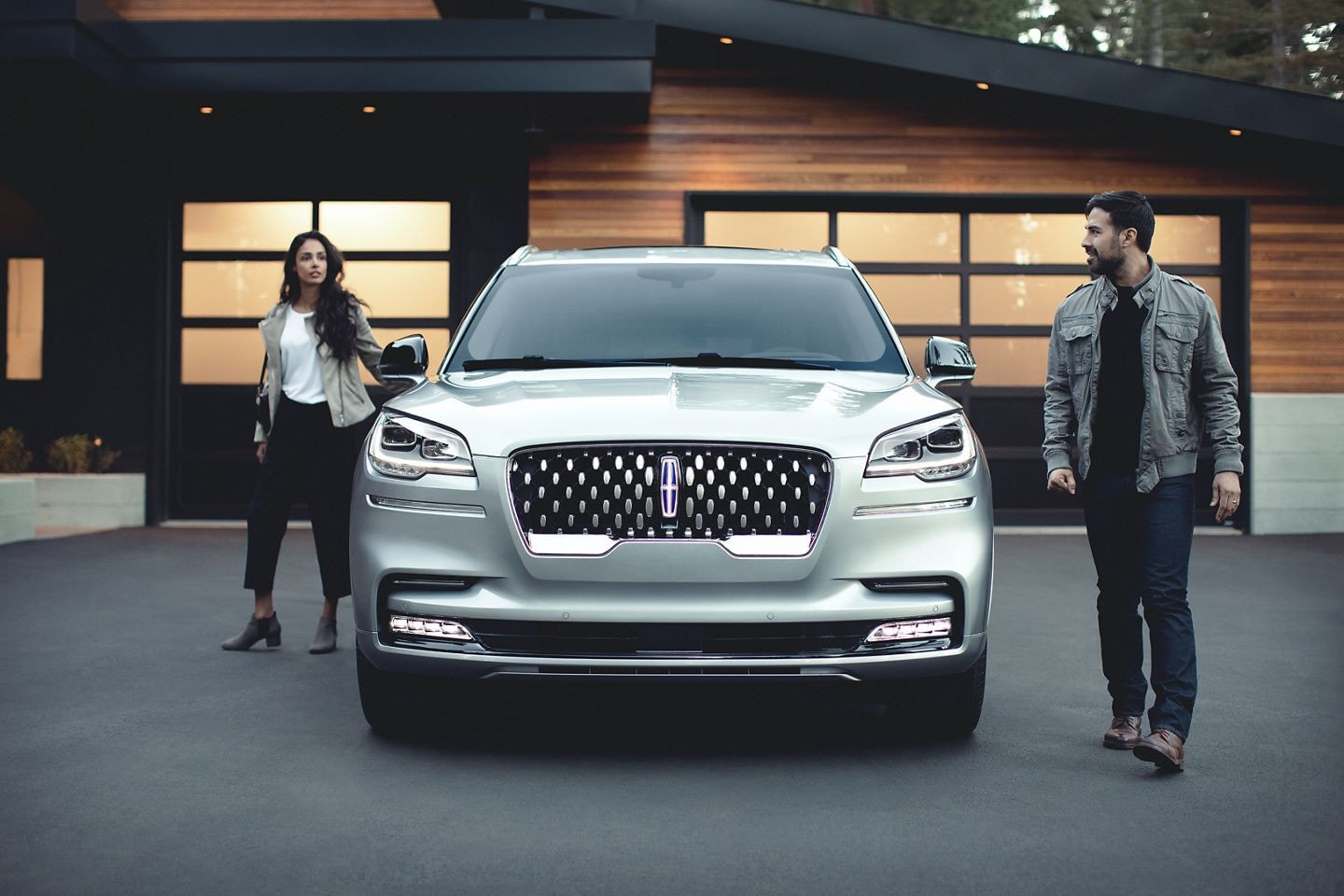 Nowadays, luxury doesn't require a gas-guzzling engine to provide some truly breathtaking levels of performance. In the new 2020 Lincoln Aviator, drivers will find not only a plethora of premium features but a drivetrain that utilizes electric power. Before you rush to Woodhouse Lincoln to experience the new Lincoln Aviator, we thought it'd be a great idea to give you a brief preview.
We're not going to beat around the bush here, the 2020 Lincoln Aviator is changing what we should expect from luxury-level performance. While base models utilize an already quite capable 3.0-liter twin-turbo V6 engine that guarantees 400 horsepower and 415 lb-ft worth of torque, it is far from the ceiling for this luxury SUV. It is the hybrid performance that has caught not only our attention but the attention of luxury drivers and auto-enthusiasts everywhere.
Step all the way up to the Grand Touring, and you'll find that same twin-turbo V6 paired with a 13.6-kWh lithium-ion battery and a 75-kW electric motor. What results is a ground-breaking powertrain that delivers 494 horsepower and 630 lb-ft worth of torque, which can launch the 2020 Lincoln Aviator from 0 to 60 in as little as six seconds.
Scale-tipping performance aside, the 2020 Lincoln Aviator also offers a plethora of additional bells and whistles such as 10-way power-adjustable seats, 40.1 inches of rear legroom, and enough active safety features and infotainment features to make any driver's head spin.
If anyone is excited about the 2020 Lincoln Aviator, our luxury car dealers and customers ought to be at the top of the list. Here at Woodhouse Lincoln, we pride ourselves in our vehicles, and right now the Lincoln Aviator is our pride and joy.