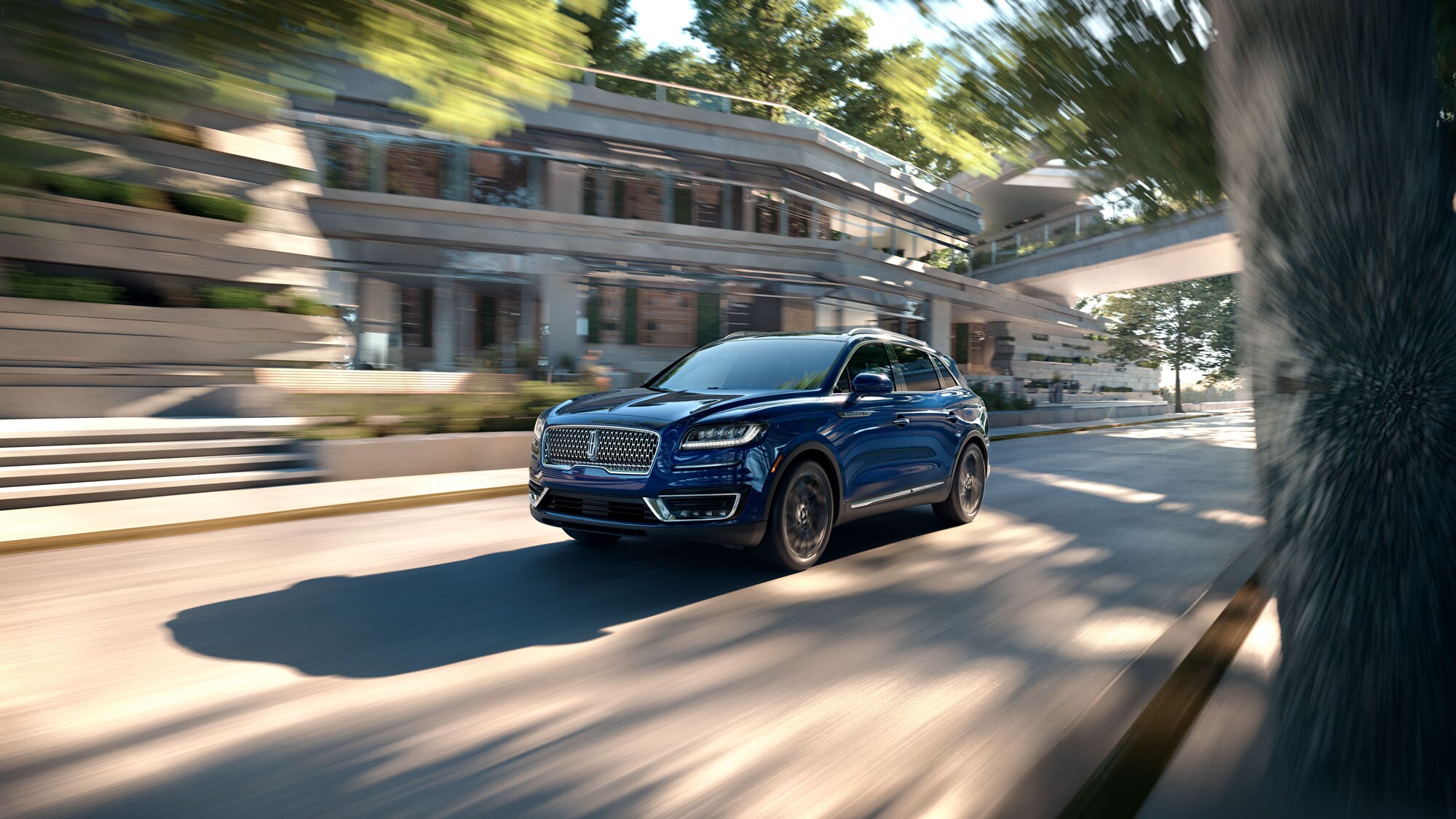 The name "Lincoln Nautilus" may sound unfamiliar even to longtime fans of Lincoln vehicles here at Woodhouse Lincoln, but a close inspection will reveal that this model is a rebranded and updated Lincoln MKX. The design is new, and the engine has been upgraded, but in a nutshell, the 2019 Lincoln Nautilus is simply the next iteration of our midsize crossover lineup.
Customers in and around Bellevue, NE have been very receptive to the 2019 Lincoln Nautilus, and with good reason. For starters, the cargo capacity in the 2019 Lincoln Nautilus is impressive, not only because of the available space but also because it offers all kinds of niches and cubbies to create extra storage solutions.
Furthermore, the aesthetic and performance updates make this vehicle more attractive and punchier than its predecessor. The new grille is the most obvious update, and the new turbocharged 2.0-liter engine under the hood now allows for 250 horsepower and a much greater fuel-efficiency than the 2018 model year version's V6.
The 2019 Lincoln Nautilus gauge cluster now is digital, and the Lincoln engineers have added some new advanced safety features that should go a long way toward keeping drivers and passengers safe out on the open road. It is a stylish, comfortable 2019 Lincoln SUV, and our diverse in-stock offerings mean there likely is something for everybody right here at Woodhouse Lincoln.
But don't just take our word for it. Come pay a visit to your Lincoln dealer in Omaha and take one out for a test drive. You can see for yourself what the 2019 Lincoln Nautilus has to offer for those who loved the Lincoln MKX models that came before it.