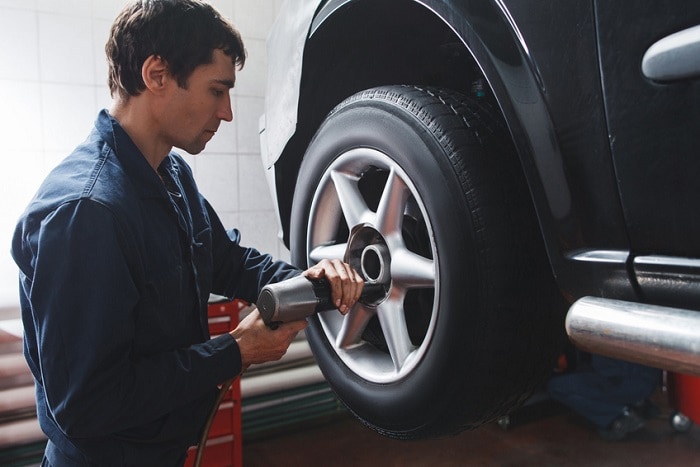 Getting a flat tire can really disrupt your driving experience, especially if you're behind the wheel of a Lincoln. Fortunately, the tire care experts in our Lincoln service center are here to help. Here at Woodhouse Lincoln, we believe in sharing knowledge, and to us, the right info is just as important as tire care.
So, how do you avoid a flat tire? The answer is pretty simple: regular maintenance. While flat tires can seem to come out of nowhere, more often than not they are caused by a weakness in the tire. You can avoid flats and blowouts through expert tire maintenance, and by keeping a keen eye on the road.
What kind of maintenance do we mean? When you visit our tire experts, they'll check for a variety of elements, including wear, air pressure, and tread depth. These three factors can play a huge role in the state of your tires. Your tread depth, for instance, is directly connected to how much traction your tires can impose on the road. The shallower your tread, the more likely you are to skid out and potentially bust a tire. Air pressure levels are also important. If your tire is underinflated or overinflated getting a flat tire is a lot more likely. Finally, uneven wear can pose a risk, as the weak spots in your tire can become worse and worse over time. This problem can be solved by regular rotation so that no particular weak spot gets to the point of no return.
As you may already tell, we're more than an

Omaha Lincoln dealership

, we're your central source for all things automotive. Year after year, Woodhouse Lincoln is praised for our impeccable service, and we continue to strive for excellence, providing our customers with a dealership experience they deserve.