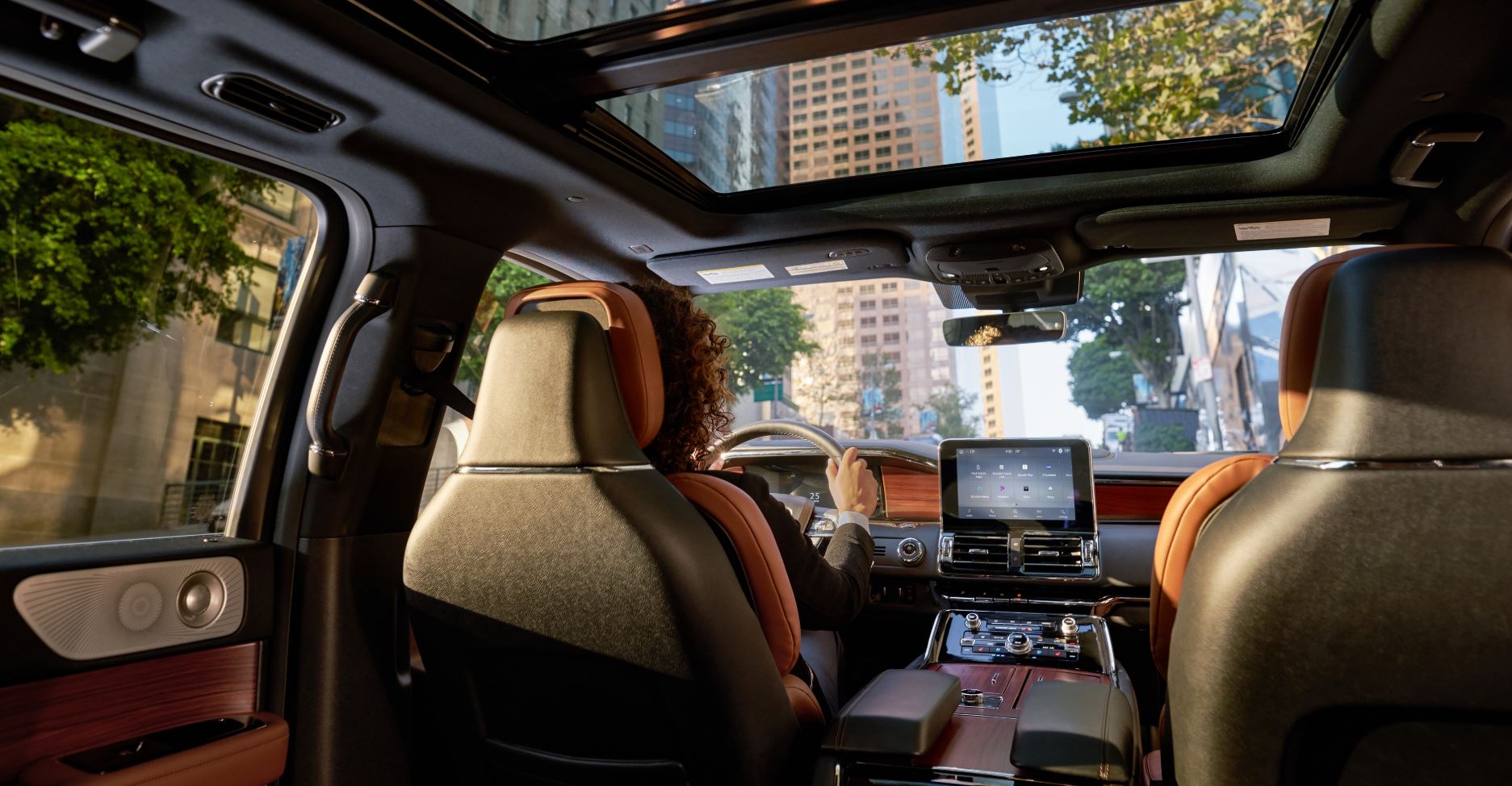 The Lincoln Navigator is an incredible luxury SUV that uses a series of tech features to bring a heightened level of comfort, safety, and power. Before you visit Woodhouse Lincoln in search of the new?2020 Lincoln Navigator, we'll share with you some of the features we enjoy the most.
Space and Comfort
The Lincoln Navigator is a?luxurious full-sized SUV?with enough room to seat seven passengers with ease. And while seven passengers may seem like a lot, this remarkable vehicle manages to provide premium comfort to each and every one. The Lincoln Navigator offers 30-way power-adjustable seats, which allows you to adjust everything down to the leg cushions to give you a truly luxurious ride.
Entertainment
In terms of entertainment, the Lincoln Navigator utilizes a 10-inch infotainment screen that comes with the latest in Apple CarPlay™ and Android Auto™ integrated software. A 20-speaker audio system also plays a huge part in keeping you entertained on the road, and if you want to stay connected, a 5G LTE Wi-Fi hotspot comes standard on all models.
Safety Features
Beyond comfort and entertainment, the 2020 Lincoln Navigator also comes packed with plenty of safety features. These features include blind-spot monitors, adaptive cruise control, automatic emergency braking, and active lane control, which make for a truly intuitive driving experience.
Few luxury SUVs use tech quite like the Lincoln Navigator, and you can find it today at our Omaha, NE?Lincoln dealership. At Woodhouse Lincoln, we take a premium approach in more than just our cars, but our customer service as well.